We have been celebrating March is Reading Month with our students here at VPS the last few weeks. Today, Superintendent Blackwell made her last reading stop of the month when she visited Mrs. Taylor's 4th grade class to read, Willbee the Bumblebee. Central families ask your students what book Ms. Blackwell read when she visited their class

The students and staff at Vassar Public Schools wish everyone a safe and happy Spring break. Enjoy this time off with family and friends. We look forward to seeing students when school resumes on Monday, April 3!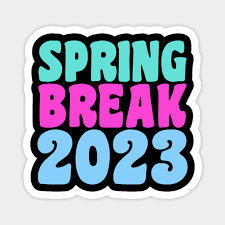 Good Evening Vulcan Families! Tomorrow Friday, March 24 is a half day for students due to teacher professional development in the afternoon.


There is nothing better than seeing the success of our former Vulcan Students! Meet Samantha Taylor, a 2017 graduate of VHS. Samantha was a part of Vassar's first robotics team and is named in the MHSAA record book for having 6 RBI's in a single softball game. After graduating, Samantha received an Associate Degree in General Studies from Delta College. Samantha now works for ROWE Professional Services company, where she is a Survey Office Technician II. Do you know a Vassar graduate with a great story we could share? Send contact information to Stacy Esterline at
sesterline@vassar.k12.mi.us
.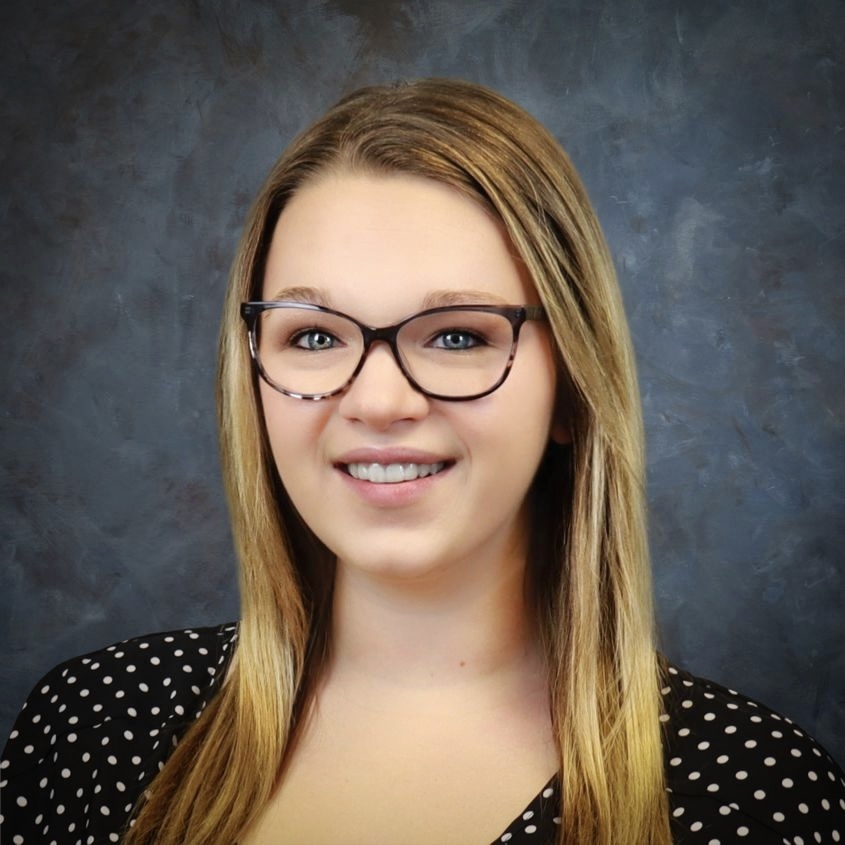 Hey class of 2023! Graduation is right around the corner, and if you haven't completed the FAFSA yet, time is running out! Delta is holding several Financial Aid workshops over the next couple of months. They have some dates coming up where you can get the help you need, including a virtual session you could attend from the comfort of your home. Don't forget that the FAFSA is a required element in your Senior Project. If you need a hand, check out the sessions on March 27th or the Virtual one on March 30th. It might be the easiest way to move this to the "done" list. Please see the attached schedule for these or other planned sessions.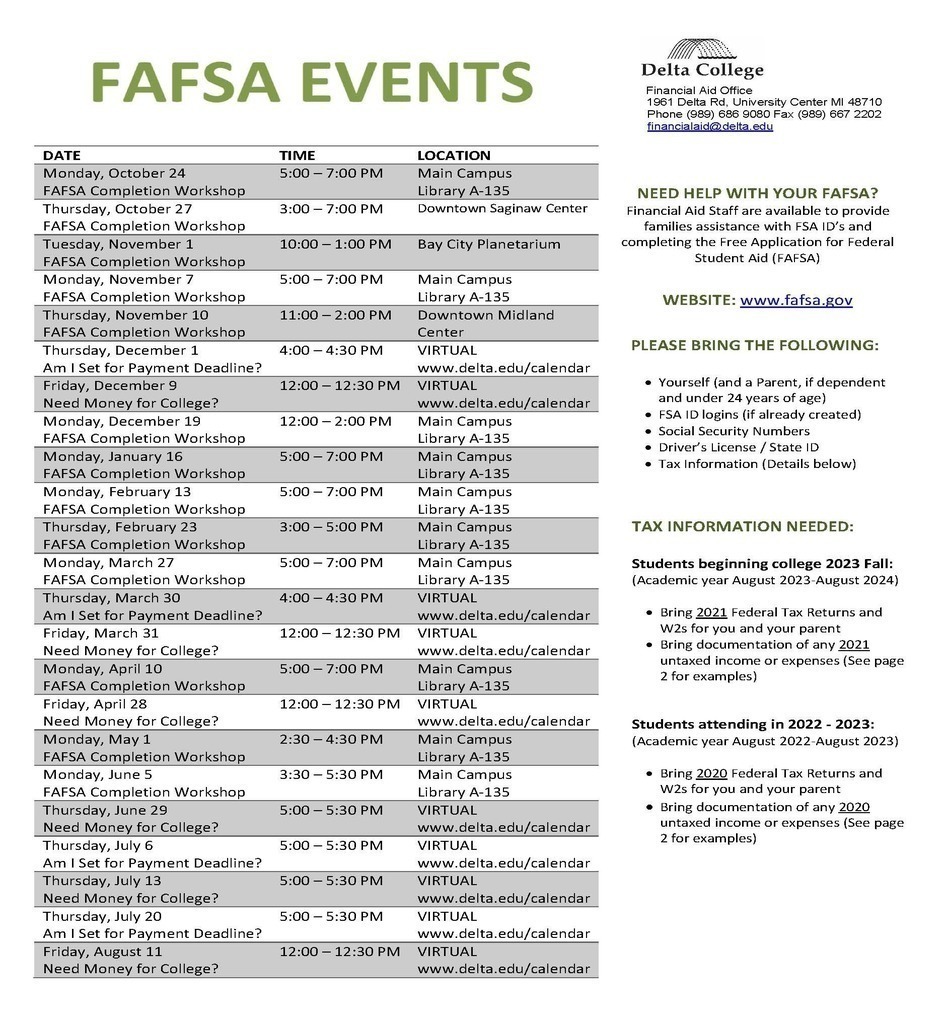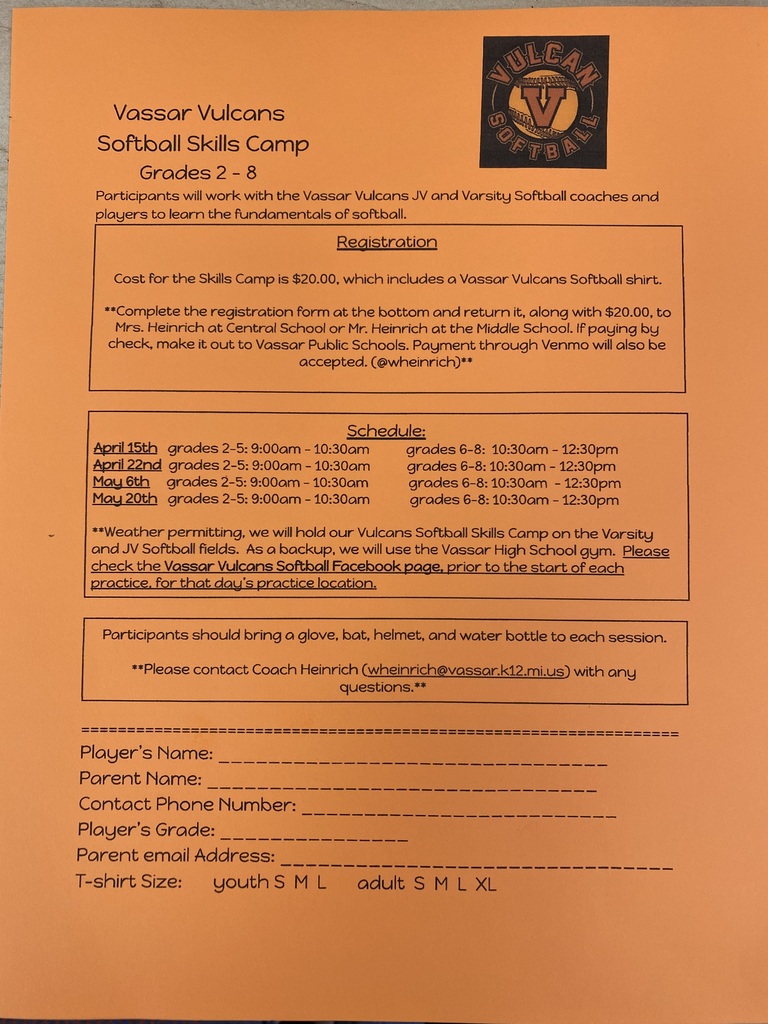 Tomorrow, March 21st is "Rock Your Socks Day" for Downs Syndrome. We have a student in the district who has Downs Syndrome, and we would like to support them and help bring awareness to Downs Syndrome by wearing our crazy/fun socks! We'd love to have staff, students and community participate to support our student!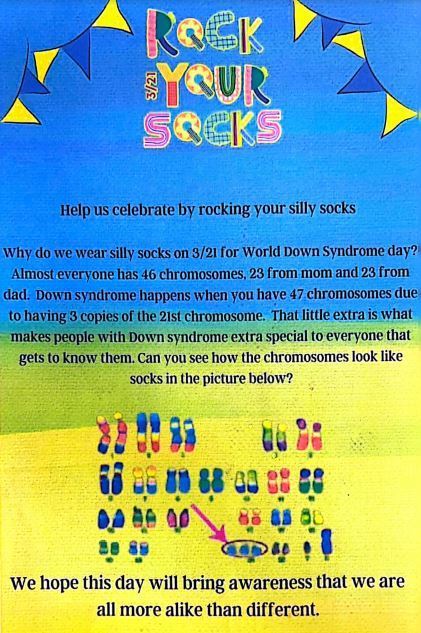 Here are two awesome things happening at The Bullard Sanford Memorial Library!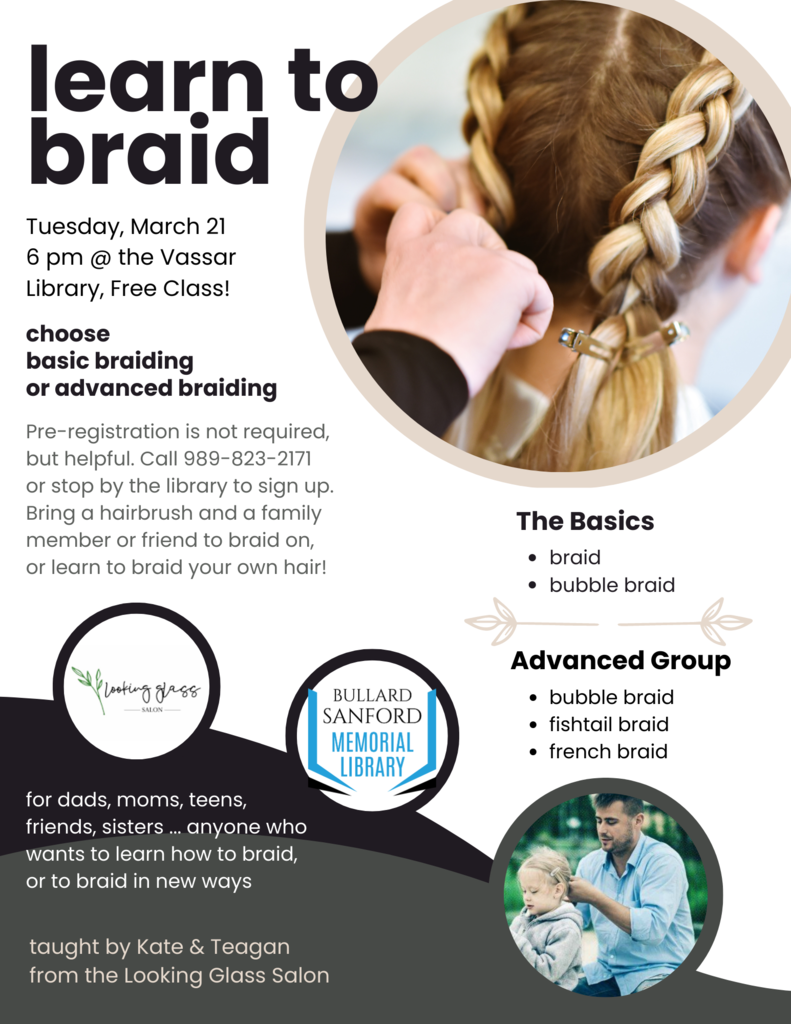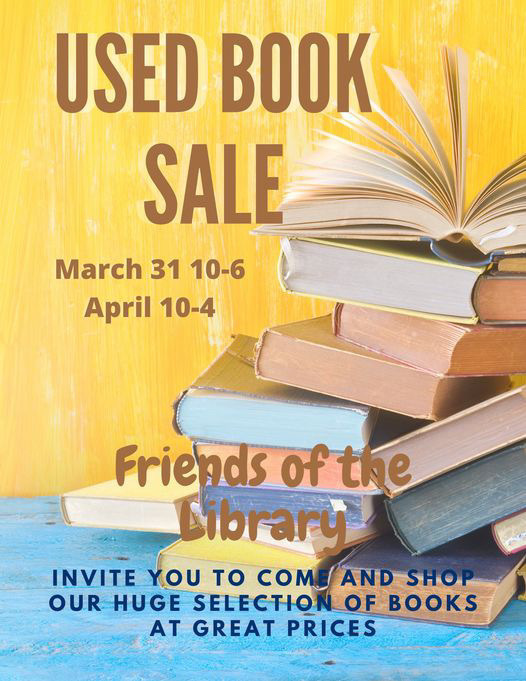 Congratulations to Vassar students, Landen Muska, Bradley Pederson, Sara Haynes, Madisyn Philo, Allison Geiger, and Jared Geiger for being inducted into the National Technical Honor Society at the Tuscola County Technology Center. Great job, Vulcans!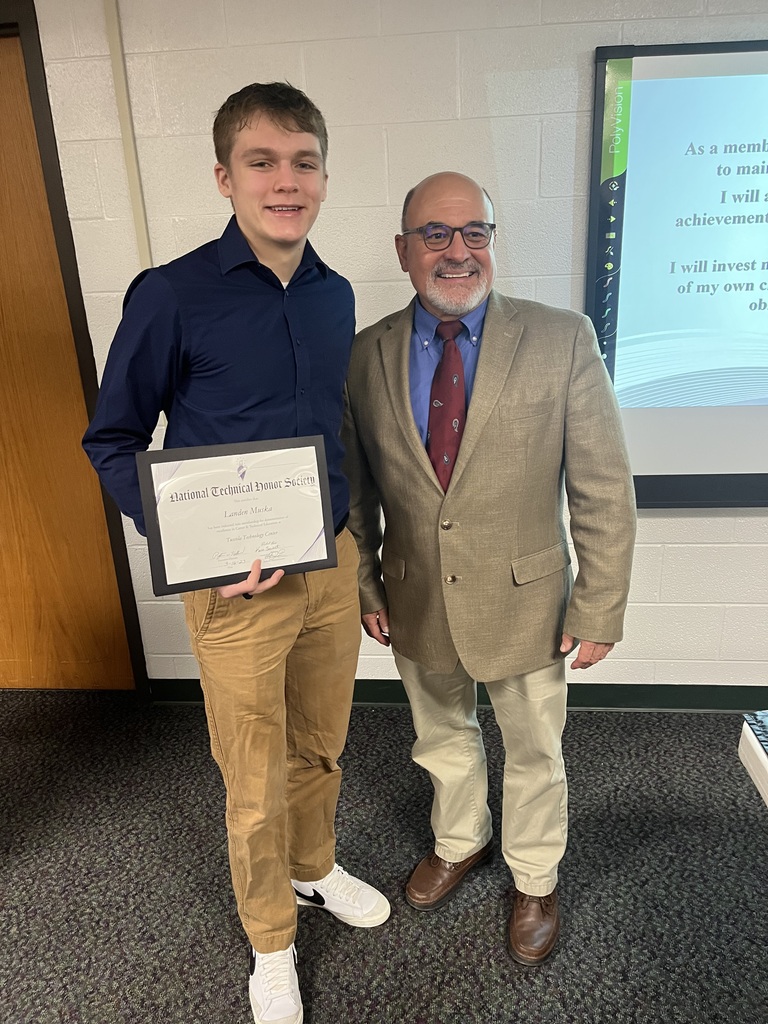 6-12 Families! It's time to pre-order your 2022-2023 yearbook. Please visit ybpay.com and enter code 13043123. Yearbooks are $45 and does include grades 6-12. The order deadline is June 2. If you have any questions, please email
spiazza@vassar.k12.mi.us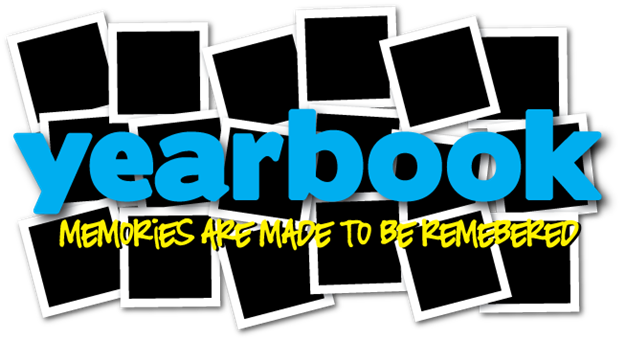 Congratulations to the following students for being chosen as Be A Star by School Resource Officer Hammill. Liberty Shepherd (8th Grade) was nominated for always being helpful, on time, kind and always being a great example for her peers and showing the Vulcan Values. Jaiden Horton (10th Grade) was nominated for helping clean up the bleachers at the last several home basketball games without being asked. He takes pride in his school. Jaiden was also recognized by NASRO (National Association of School Resource Officers) with a certificate of "Caught doing a good deed."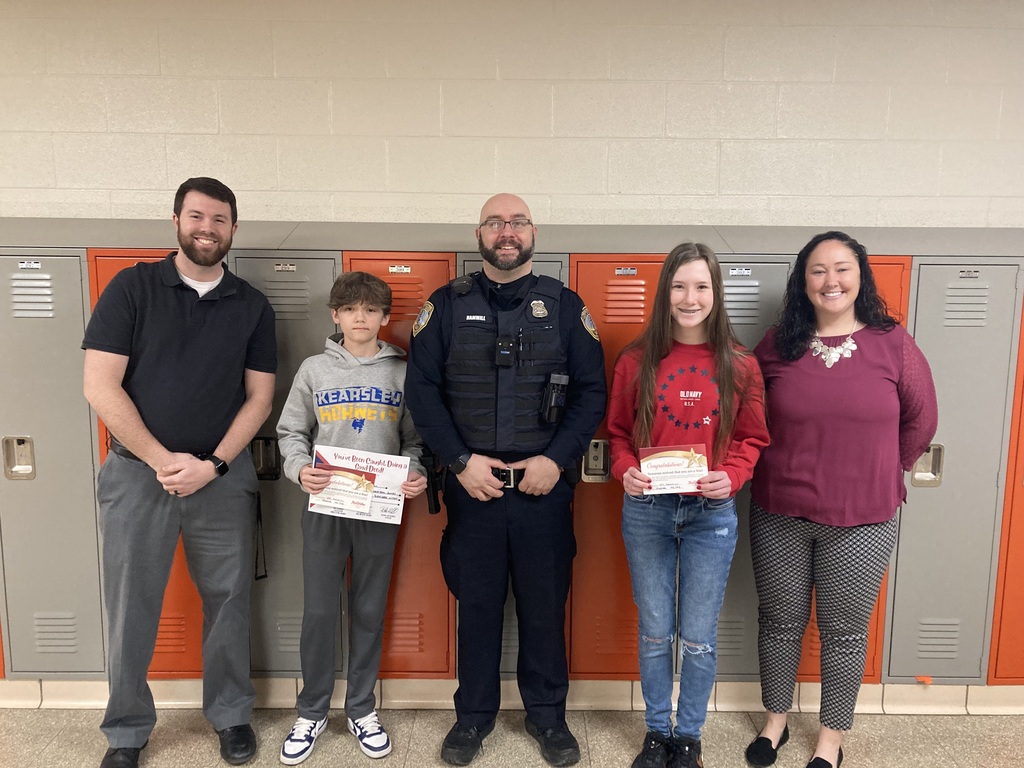 Congratulations to Jimmie Hubbard on graduating from the Vassar Virtual program and receiving his diploma. We are so proud of your hard work and can't wait to see what you do in the future!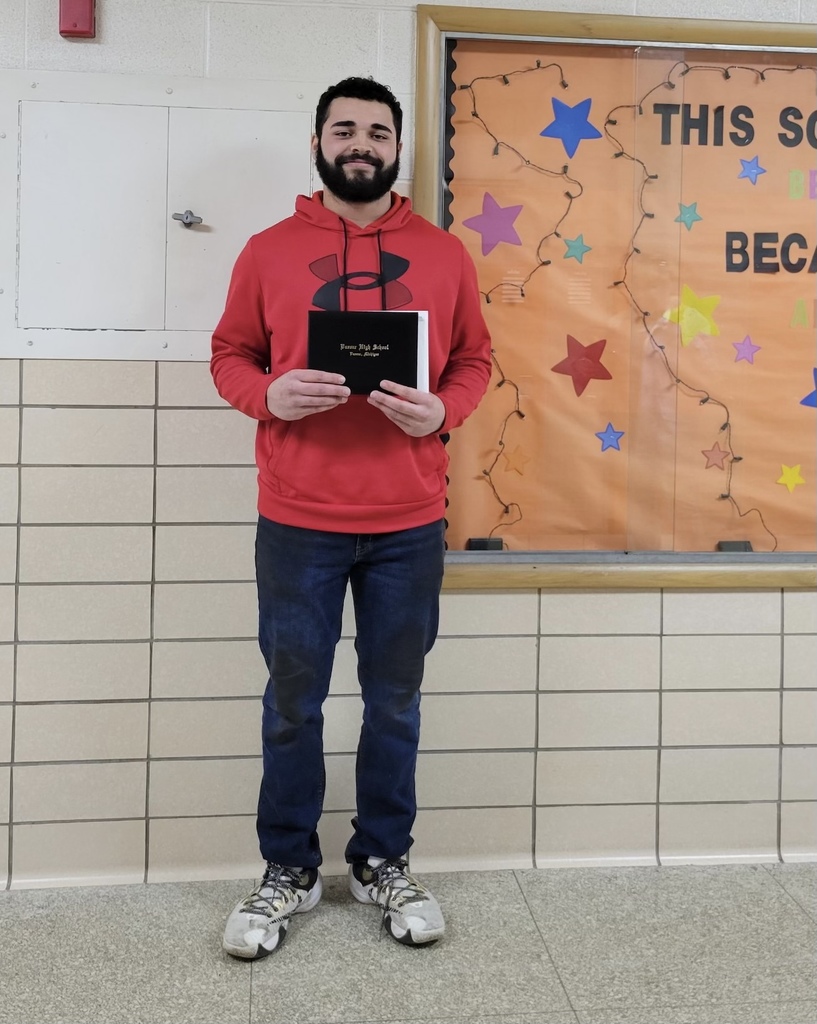 Here's a Saturday opportunity for all Teens!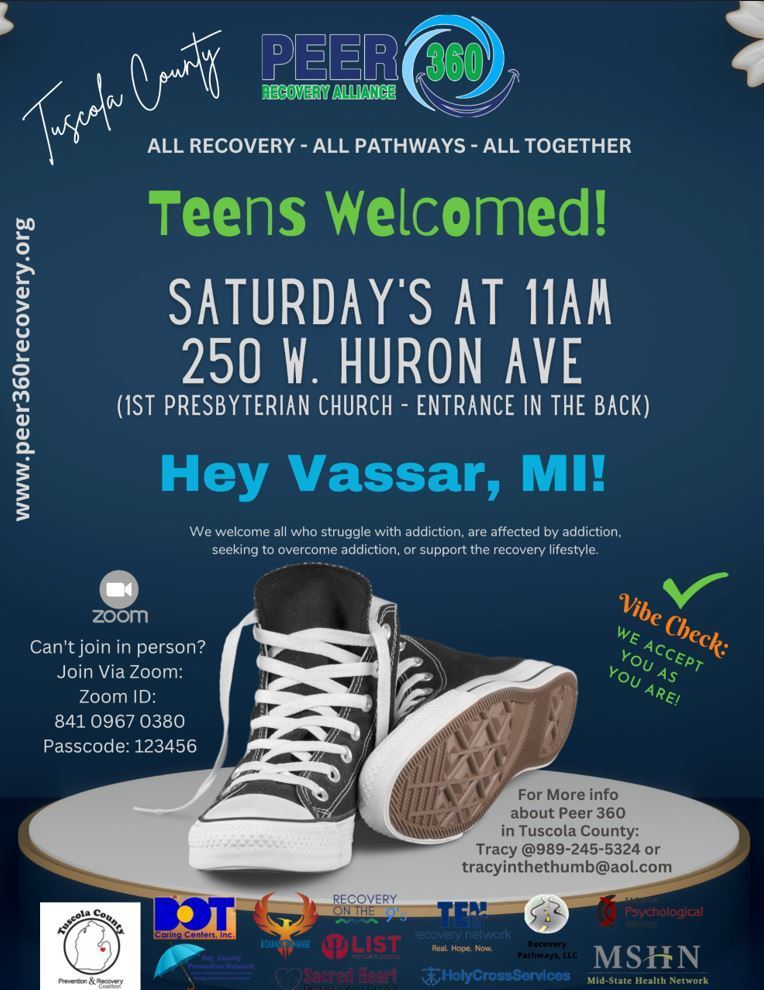 NEW, updated 2nd Marking Period Honor Rolls for the Middle School. We apologize to all middle school parents and students for the wrong lists being printed for last marking period. Here are the correct Honor Roll lists for 6th, 7th and 8th grade. Congratulations to all students! Keep up the good work!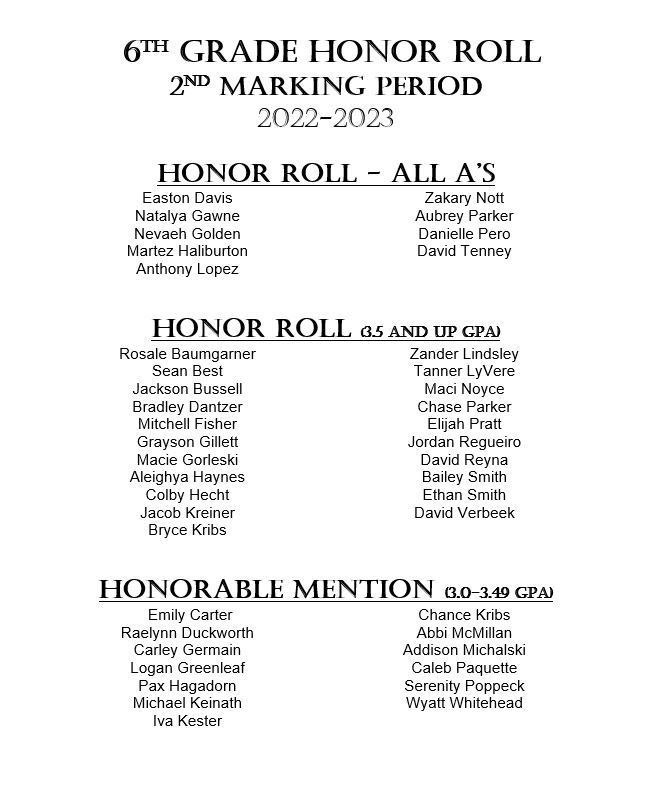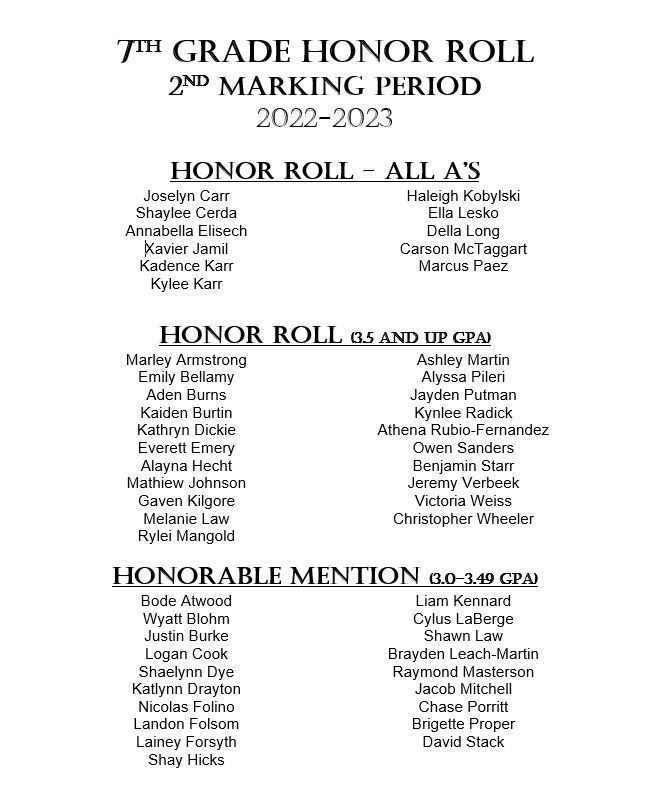 Please share this information with anyone that has a child that will be old enough for preschool next year! Enrollment is available for the 2023-24 Great Start Readiness Program (GSRP) Preschool program by using the attached document or you can enroll online by using this link: 
https://forms.gle/Hh9648JbEfaqdKM59


There is nothing better than seeing the success of our former Vulcan Students! Meet Erica VanPoppelen (Taylor), a 2012 graduate of VHS. Erica received a Bachelor of Science from Ferris State University and a Master's in Engineering Management from Trine University. Erica is now a designer for General Motors. She has assisted in designing the Cadillac Celestiq front cupholder and mechanism, the Cadillac Lyriq armrest and mechanism, trim components for the Corvette, and trim and liftgate components for several SUVs! Do you know a Vassar graduate with a great story we could share? Send contact information to Stacy Esterline at
sesterline@vassar.k12.mi.us
.

Good morning, Vulcan Families! Due to inclement weather, Vassar Public Schools will be closed today, Friday, March 10. A decision will be made on after-school activities by 1 o'clock. Enjoy your snow day, Vulcans!