Congratulations to Elijah Keipinger who was nominated for and earned a True Value Award! He was chosen for this award for being an all around great kid who exemplifies our Vulcan Values. He will be able to take his certificate to True Value for a prize. We are proud of you, Elijah! Each month, 2 students will be selected for this award. Thank you, True Value and Officer Hammil!
Central Vulcans have spirit!
Today was Dress to Impress Day at Central
January Central Readers of the Week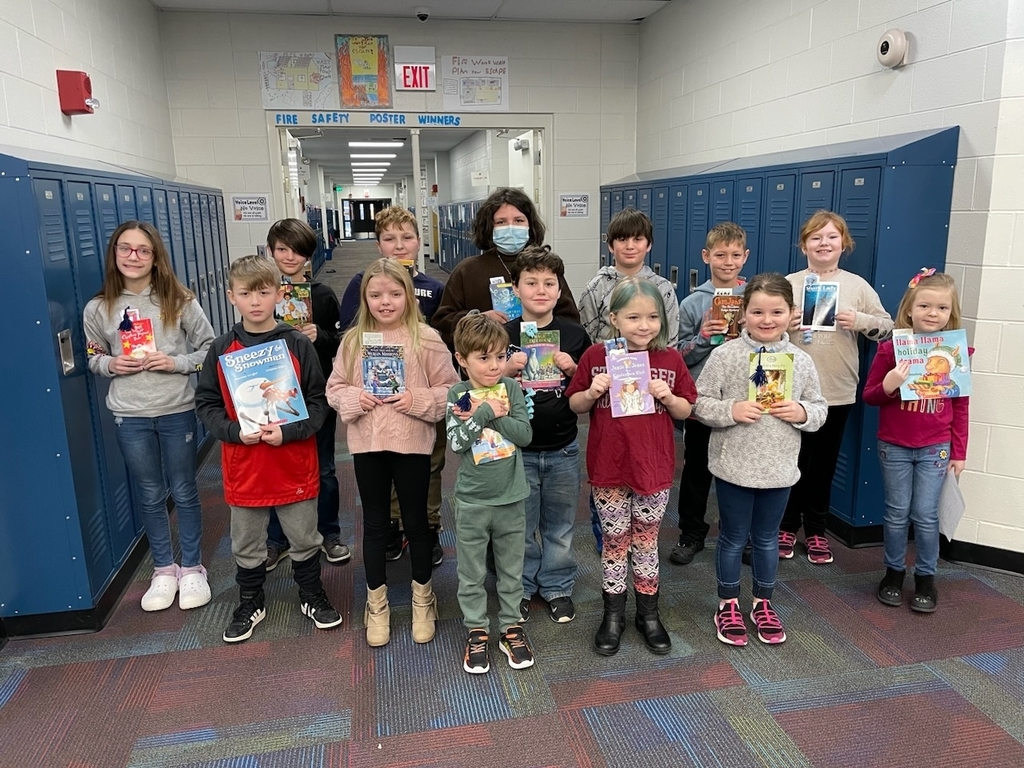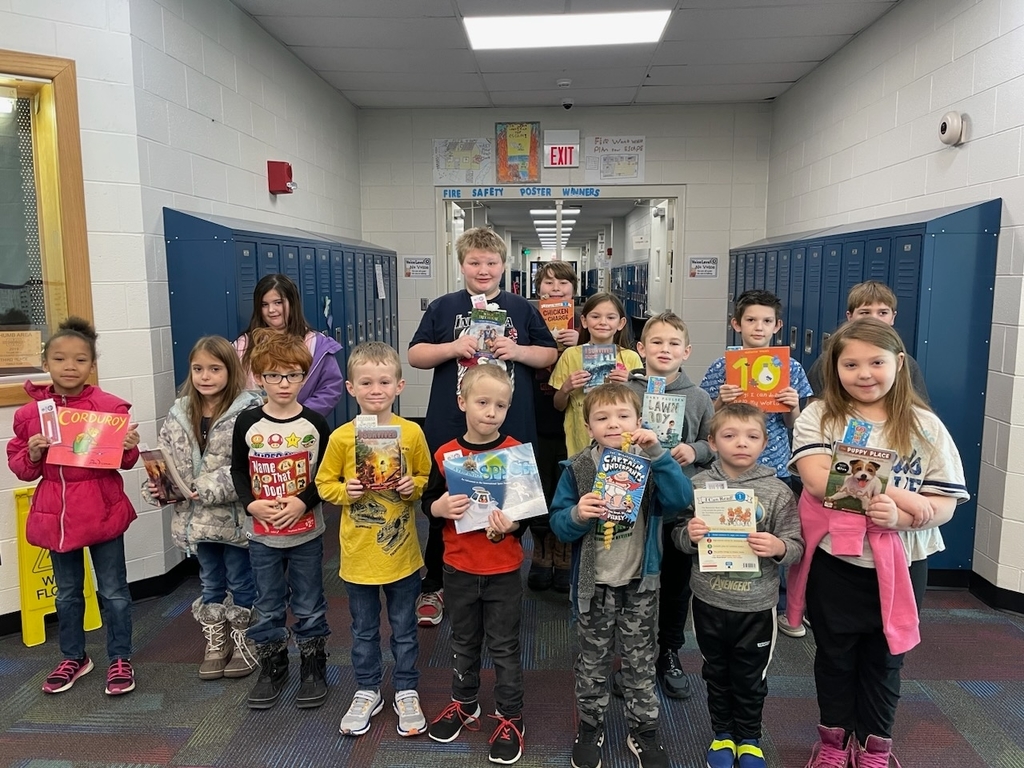 Good Evening Vulcans! Tomorrow, Tuesday, January 31, is a half day for all students; there will be no tech center. Don't forget its also spirit week! Tomorrow: Central students wear your Tie Dye 6-12 dress in your best Country vs. Country Club attire
Ice Fest is next week. Let's show our spirit at Central! Monday: Mismatch Tuesday: Tie Dye Wednesday: Dress to Impress Thursday: Pajama Friday: Orange and Black
Food Drive Tomorrow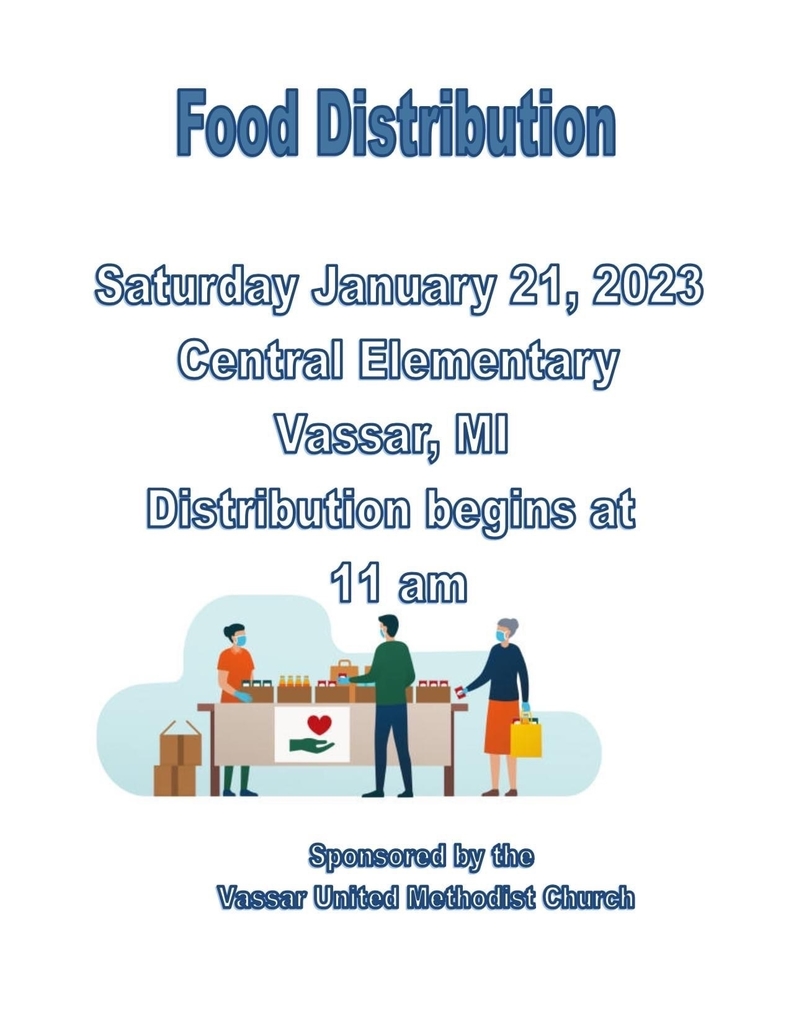 Hello Vulcans! Remember, Wednesday, January 25 and Thursday, January 26 will be a half days for all students . Remember there is no school for students on Friday, January 27 due to it being a Teacher Work Day.
Central Families, Today, your child is bringing home a Parent Information Envelope letting you know about a safe and easy way for our school to raise funds for essential tools our students and teachers need to succeed. The SchoolStore fundraiser is 100% online so there is NO face-to-face selling, handling money, or delivering products. Your participation will take less than 12 minutes, and there are exciting prizes to make it fun for the students. Here is all you need to do to participate: 1. Go to
https://www.schoolstore.net/sid.t?0000155495
to sign up. 2. Send form emails inviting family, friends and co-workers to support your child. 3. Return the Envelope with the Student Prize Code to school for your child to get their fun participation prize. Be sure to ask your child for the Parent Envelope tonight. Your participation will make a difference for our school and teachers!
Kathleen Sweeney, from the Child Advocacy Center, met with our kindergarten and first-grade students to present Kids Have Rights. The Kids Have Rights material is presented in an age-appropriate and non-threatening way that is empowering for children. Kindergarten and 1st-grade students participated in a 30-minute program that combines movement with learning. They identified safe adults in their lives and three different kinds of touches. Thank you to Mrs. Sweeney for teaching us how to be safe!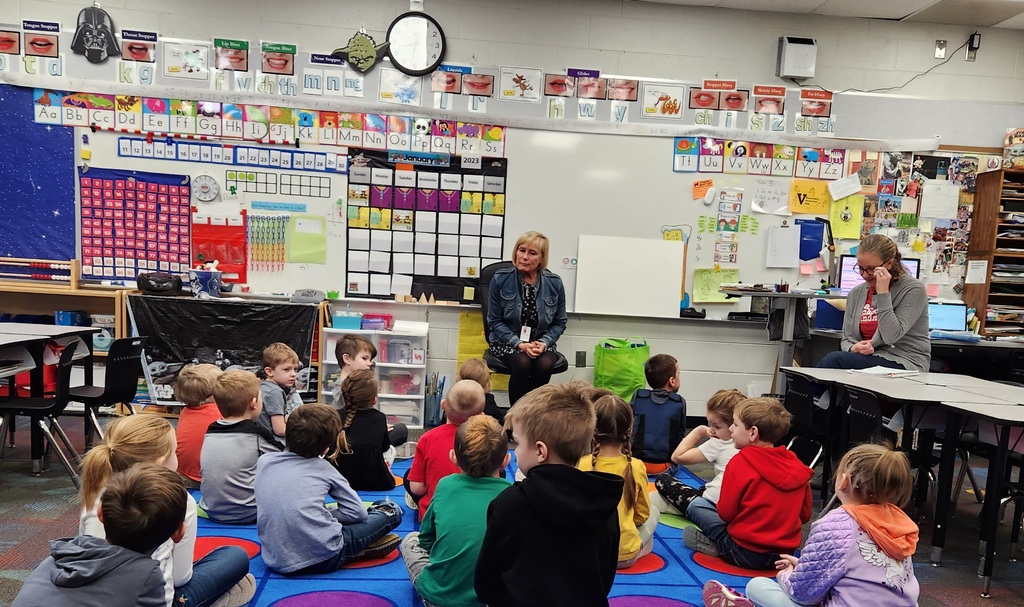 Coming Soon! Central Parents, Be on the lookout for a colorful Parent Information Envelope coming home soon! You will find important information about a safe and easy way your family can help our school get the essential tools our students and teachers need to succeed. It will also let you know how your child can win fun prizes just for helping! Thanks, Central Elementary School
https://www.schoolstore.com/cgi/index.cgi?asdnumber=0000155495">
Join Central for Family Game Night!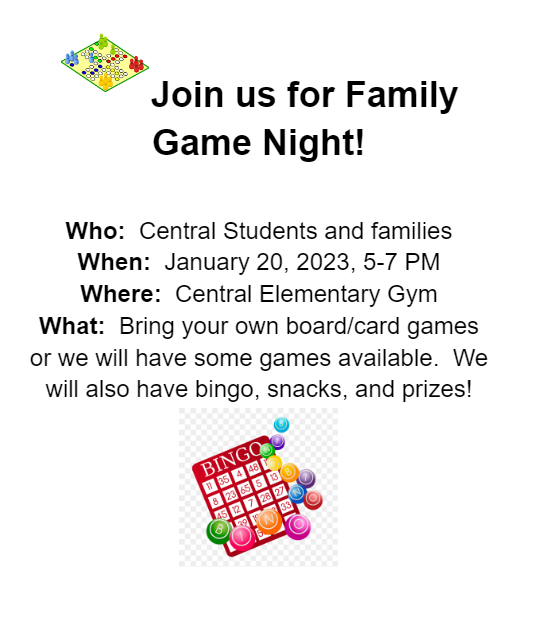 Dear Vulcan Families, Our priority is to keep our parents and families informed regarding any incidents involving our campus and students.  Today, a report was received of a student who brought a BB gun to school this morning.  The Central Elementary staff acted immediately, and at no time were students or employees in danger. The Vassar Police Department was contacted directly, and the investigation is ongoing. Providing a safe and secure learning environment is a top priority.  Please be assured we take incidents like this very seriously.  Thank you for your continued support of our students and school community. 
Grinch Day is Wednesday at Central!
On Miss Kortney's last day at Central, she made this with some of our students. It is proudly displayed in our main hallway for all to see. We thank Miss Kortney for all her hard work; she will be missed!!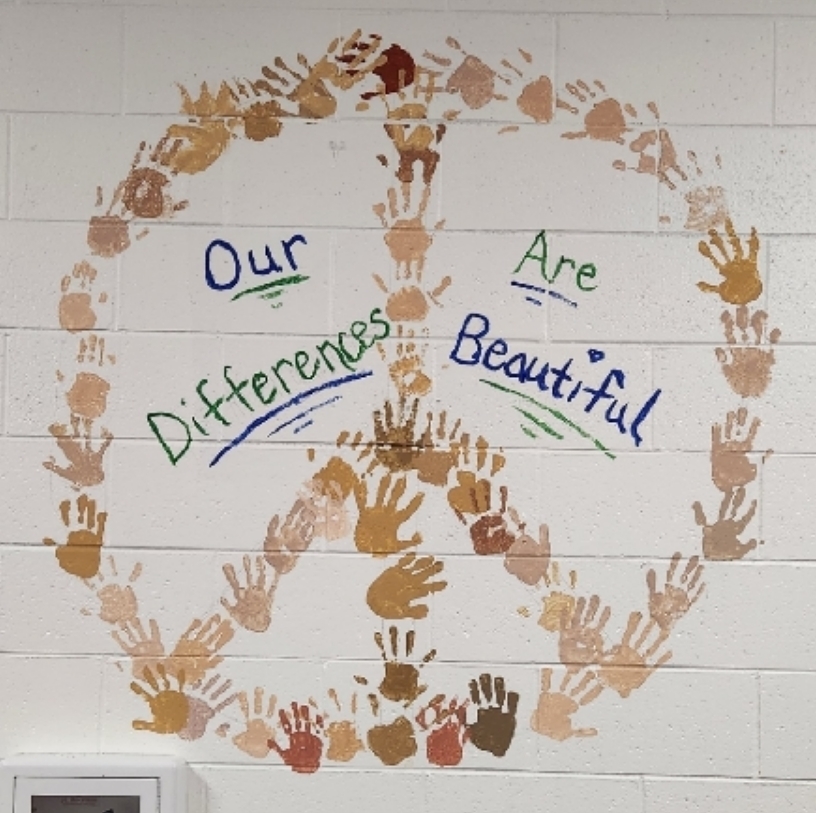 Hey Vulcans! We want to see the success stories of our former students and to share where our Vulcans are now and the great things they are doing. If you know of a Vassar graduate with a great story we should share, please reach out to Stacy Esterline in the Superintendent's Office at
sesterline@vassar.k12.mi.us
. Provide specific information and your nominees' contact information so we can reach out to them for permission to share their success!

Central Families, These forms will be coming home soon with your child! They are for our February Intersession that will be held February 13-17, 2023. If you are interested, please make sure you get your child registered, and the forms turned in by December 22nd.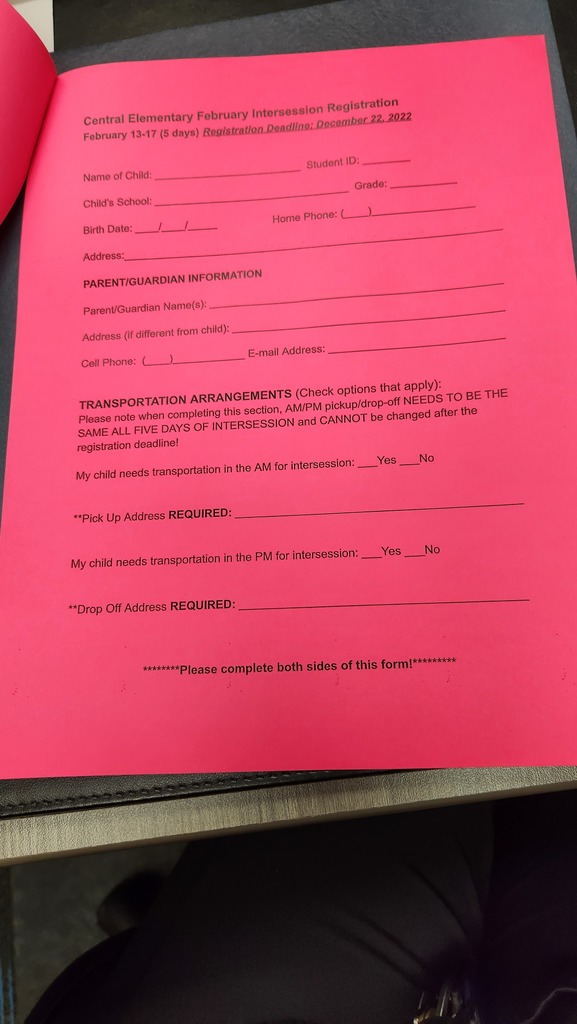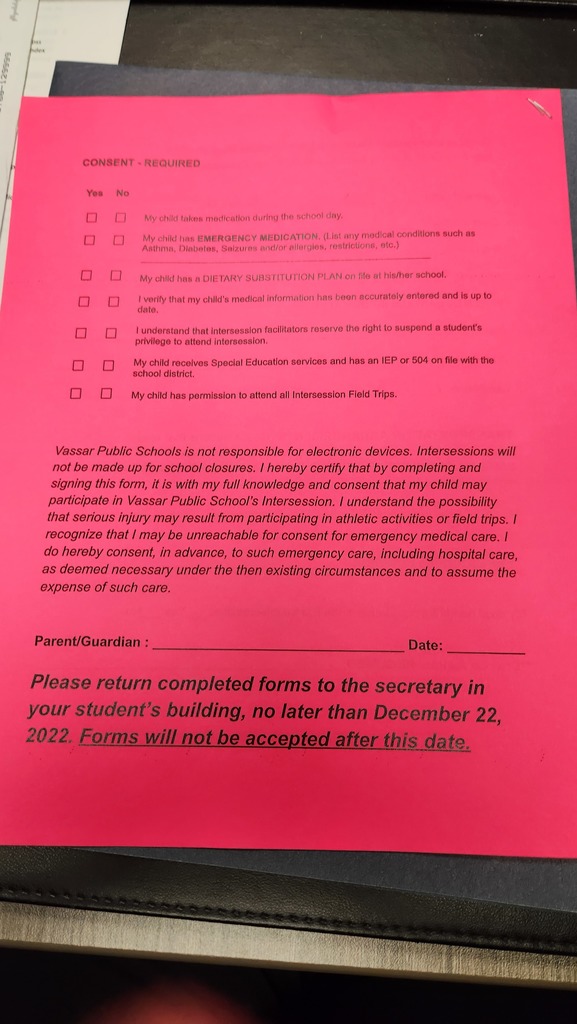 Hey Vulcans! We've kept it quiet long enough--- but air conditioning units are starting to be installed in the district! You may remember that the school received a grant to get air conditioning in the buildings after adopting a balanced calendar. Johnson Controls has been working hard and we are so excited to say this project will be completed by June 30, 2023.
Thank you to those who attended Central's Cookies with Caregivers. Students were able to share with their families how to create a family Social Contract. We use social contracts at school to collectively come up with and follow common expectations to ensure we are responsible, respect, and safe.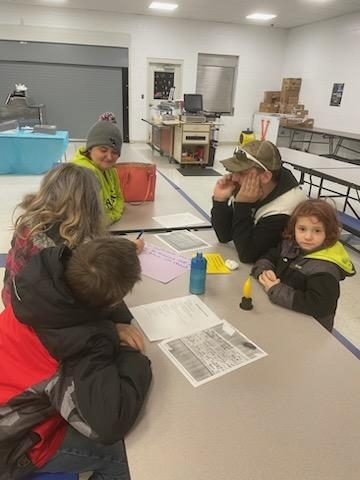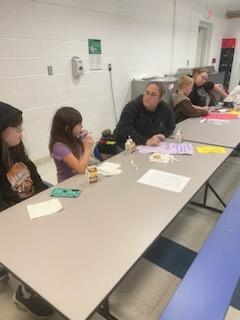 Central Readers of the Week :)